Conference Chair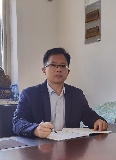 Prof. Huajun Dong
Dalian Jiaotong University
Research area: Key Technology Of Vacuum Switch And Application Technology Of Image Processing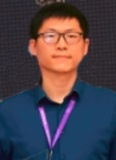 Prof. Qiang Li
Director, Department of New Energy Science and Engineering
Qingdao University
Research area: Spinning Electronic Materials And Devices, And New Energies And Equipment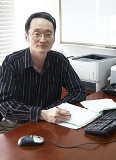 Prof. Steven Guan
Honorary Professor at University of Liverpool
Professor, School of Advanced Technology
Xi'an Jiaotong-Liverpool University (XJTLU)
Research area: Machine Learning, Computational Intelligence, Big Data Analytics, Mobile Commerce, Modeling,
Networking, Personalization, Security, and Pseudorandom Number Generation.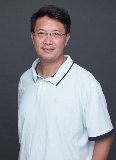 Prof. Ka Lok Man
Professor, School of Advanced Technology
Xi'an Jiaotong-Liverpool University (XJTLU)
Research area: Formal Methods, Process Algebras, Hybrid Systems, Cyber Physical Systems,
Recommendation Systems, Data Analytics, Low Power Integrated Circuits,
Wireless Sensor Networks & Communication, IoT,
Photovoltaics & Battery Management Systems,
Cloud Computing, Signal Processing and Blockchain
Organizing Committees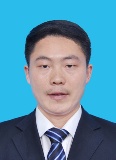 Prof. Ding Wang
Nankai University, China
Research area: Public Key Cryptography, System Security, Artificial Intelligence Security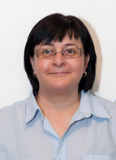 Assoc. Prof. Gabriela Mogos
Xi'an Jiaotong-Liverpool University, China
Research area: Quantum Cryptography, Cybersecurity, Information Security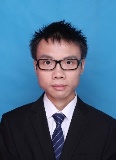 Dr. Jiayi Du
Central South University of Forestry and Technology, China
Research area: Artificial Intelligence; Big Data; Parallel Computing; Memory Computing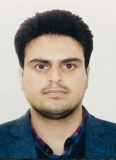 Assoc. Prof. Sahil Verma
Lovely Professional University, Phagwara
Research area: VANET, Wireless Communications, Machine Learning, Artificial Intelligence, Security,
Medical Diagnostic System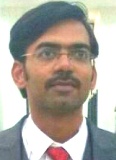 Assoc. Prof. P. C. Srinivasa Rao
Koneru Lakshmaiah University (KLU), India
Research area: Artificial intelligence, Machine learning, Optimization, Wireless sensor networks,
Internet of things, Smart buildings, and Chemo-informatics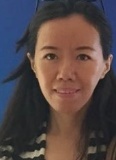 Ling Cen, Senior Research Fellow
UAE British Telecom Innovation Center
Research area: Artifitial Intelligence, Machine Learning and Knowledge Discovery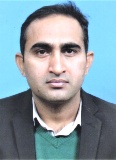 Dr. Muhammad Aslam
Wuhan University, China
Research area: Federated Learning, IoT enabled Healthcare System, Machine Learning
Technical Program Committees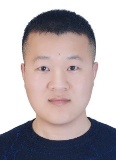 Assoc. Prof. Qing Li
Anhui Agricultural University, China
Research area: Signal Processing, Machine Learning and PHM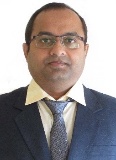 Dr. Pushpendu Kar
University of Nottingham Ningbo China, China
Research area: Internet of Things, Wireless Sensor Networks, Content Centric Networking
Dr. Omar DIB
Wenzhou-Kean University
Research area: Operations Research, BlockChain, and Innovation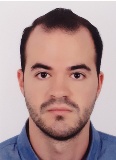 Dr. Dimitrios Kollias
University of Greenwich, UK
Research area: Computer Vision, Affect Analysis, Recognition and Generation in-the-wild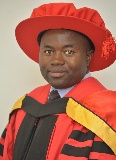 Dr. Attlee M. Gamundani
Namibia University of Science and Technology
Research area: Curriculum design and development, Technology integration & Teaching and Learning Strategies
Dr. Prateek Srivastav
Chinese Academy of Sciences
Research area: Physical Layer Design, Signal Processing, MIMO, FBMC and NOMA.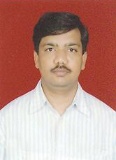 Prof. Rajesh S. Bansode
Thakur College of Engineering and Technology
Research area: Internet Communication Engineering, Computer Communication Engineering,
Digital/Data Communication, Information Network Security/ Cryptography, Wireless Networks,
Mobile Computing, Multimedia Systems, Data Communication Networking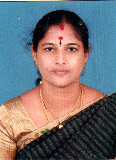 Assoc. Prof. N.Rajathi
Kumaraguru College of Technology, India
Research area: Wireless Sensor Networks,Machine Learning & Agriculture Decision support systems
Dr. Azim Zaliha Abd Aziz
Universiti Sultan Zainal Abidin, Malaysia
Research area: Image Processing, Anti-spoofing Face Detection, Pattern Recognition, Biometrics Authentification
*To be continued